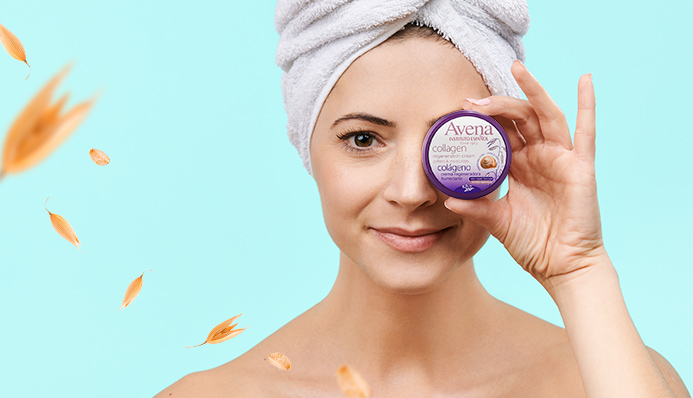 We got away with some questionable skincare habits in our early 20s. Even late nights wouldn't show on our faces the next day. After turning 25, however, signs of aging begin to surface, and after 30, these things start becoming more apparent.
Your hormone levels start to decrease, including a loss of estrogen, and the body's production of collagen and elastin starts to slow. Your skin cell turnover (the shedding of dead skin cells to be replaced by young cells) also slows down as we get older. Your 30-something skin sees new cells every 28-35 days, as opposed to every 14 days as a child. Here's how the science reflects on your face:
Some early signs of aging
You might start seeing fine lines, hyperpigmentation, larger pores, and duller-looking skin. More specifically: forehead lines, crow's feet, bags under the eyes, laugh lines, and a loss of volume and bone in the cheekbones and jawline.
More dryness & irritation more often
You might experience more dryness and irritation than before. This is due, in part, to your skin becoming less tolerant of external factors like cold temperatures, dry air, and harsh soaps.
Skin conditions
Things like adult acne and rosacea are common skin conditions as we get older.
But this is all completely normal, and there's so much you can do to help your skin out after turning 30. So, here are some tips for protecting your skin. 
Use sunscreen. It's a highly important anti-aging skincare product, since premature skin aging is primarily caused by sun damage. Choose one that contains SPF 30.
Protect your eyes. The area around your eyes is typically the first to develop fine lines because that skin is much thinner than the skin on the rest of your face. Eye creams with Niacinamide (Vitamin B3) will help prevent lines and reduce the appearance of dark circles and puffiness.
Avoid using makeup wipes. They're too harsh on your skin in your 30s. Many contain alcohol, which can dry your skin out.
Visit your dermatologist. If you're experiencing any skin disorder, see a specialist, as conditions like rosacea don't just disappear.
And here are some products from Instituto Español to give your skin the special care it needs after turning 30.
Being aware of the recommended skincare routine and the products available for specific skincare needs is crucial in combatting early signs of aging after hitting 30. Let Avena help you protect your natural beauty!
REFERENCES
House, L., Cullen, S., & Burcham, C. (2019). The best skincare to use in your 30s. Retrieved from https://www.womenshealthmag.com/uk/beauty/a707155/the-best-skincare-to-use-in-your-30s/
Prats. (2019). Top 15 Beauty Tips For Women Over 30. Recuperado de https://www.stylecraze.com/articles/top-10-beauty-tips-for-women-over-30/#gref
Sinrich, J. (2018). How your skin changes in your 30s—and what you can do about it. Retrieved from https://www.self.com/story/skin-care-routine-30s