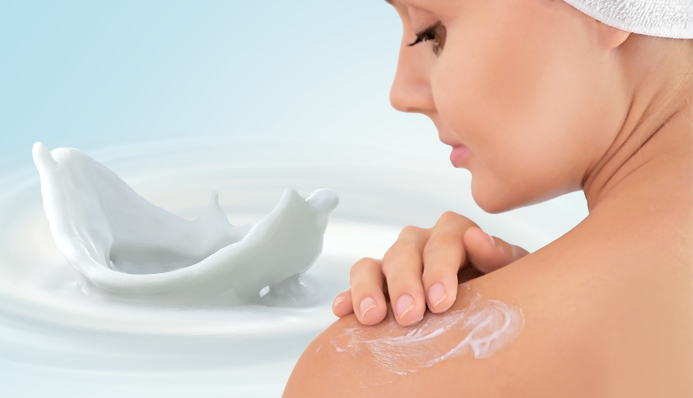 Milk: A Must-Have for Skin Hydration
We've known about milk's cosmetic benefits for thousands of years. For example, it's said that in Ancient Egypt, Cleopatra bathed in donkey's milk to preserve her skin's youthful appearance. In that, she is joined by Josefina (wife of the French emperor Napoleon), whose skin was considered among the most beautiful, and Queen Victoria of England. In recent years, even Mariah Carey revealed she bathes in milk to protect her skin.
And they weren't mistaken. Milk, besides being one of the most widely consumed food products in the world due to its high nutritional value, is used in various cosmetic treatments, in both home remedies and skincare products.
Benefits of milk for your skin:
Controls excess oils
Acts as an astringent to minimize pores
Aids in eliminating dead skin cells and impurities
Improves texture
Refreshes and balances your skin's natural pH
Helps to diminish the harmful effects of free radicals, preventing early signs of aging
Hydrates your skin
Does not irritate your skin
Enjoy the nourishing qualities of milk with Avena Soft Body Lotion and Soft Body Cream.
Fortunately, we no longer have to soak in a bathtub full of milk to reap its benefits. Instituto Español has created hydrating products that do the trick: Avena Soft Body Lotion and Avena Soft Body Cream.
With their fast-absorption, non-oily, lactose-free formulas, these two products provide all the nourishing and hydrating properties of milk for radiant skin.
With soft scents and formulas suitable for all skin types, both products help you achieve that silky skin we've been after for ages.
References