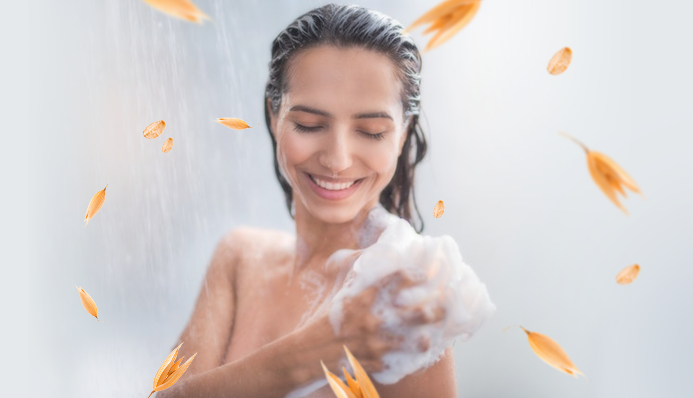 Benefits of Avena Shower Gels and Soaps
The skin is our largest organ; it's also the one that's most exposed to the elements, which is why we should take proper care of it. And to have healthy skin, the first thing we should do is implement a good skincare routine.
Soap made with oats is an essential component of skincare for so many people. But what's so special about skincare products made with oats?
Natural cleanser
One of the most interesting properties of oats is that, with high levels of saponin, they clean and purify the epidermis, creating foam that cleans the skin deeply without causing irritation.
Hydrating power
Rich in essential nutrients like amino acids and fatty acids, oats help hydrate and moisturize the skin, forming a layer to protect the skin from the harmful effects of the environment, like air pollution.
Prevent early signs of aging
Oats contain antioxidant properties, whose components help strengthen the skin's structure, preventing early signs of aging.
Combat the effects of the sun and contamination
The skin is our natural shield against the elements. The vitamins and minerals found in oats counteract the loss of nutrients in our skin due to exposure to ultraviolet rays and contamination, stimulating cell regeneration.
Restore and maintain your skin's pH balance 
Because of their high levels of phosphorus, oats help soften the harshness of water. Oats also have a neutral pH, which in turn, helps our skin maintain a healthy pH balance.
Calming
Oats have calming properties for sensitive, irritated, burned, dry, allergy-prone, or otherwise damaged skin types.
Regulate the production of excess oils
Even though oats contain moisturizing properties, these soaps help reduce the production of excess oils, which makes the soap suitable for acne-prone skin.
Avena Shower Gel
Clean your skin deeply with Avena Shower Gel from Avena Instituto Español, and enjoy its natural properties that help maintain the elasticity and hydration that your skin needs every day.
Avena Instituto Español products have become must-haves in many family homes because they're ideal for all skin types.
So take a relaxing shower, or if you have time, a nice, warm bath, and use Avena Shower Gel to see how its natural properties help keep your skin clean, moisturized, and soft.
References