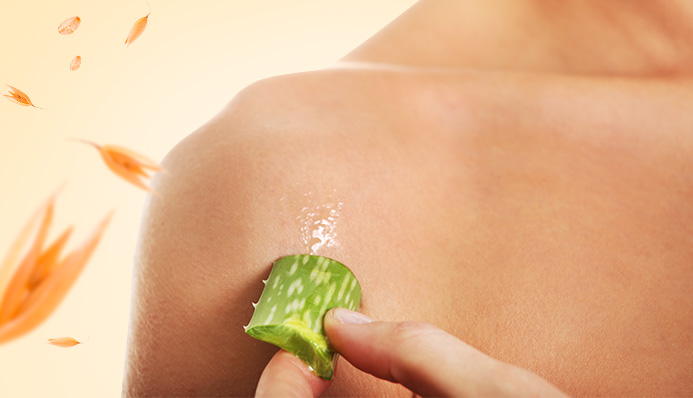 Aloe Vera: The Key to Skin Nourishment
Yes, once again, grandma was right. Aloe vera is one of the most helpful plants around. Its natural consistency is jelly-like, and when applied to the skin, a sensation of freshness and relief takes over. That quality of freshness is what soothes any discomfort or irritation brought about by prolonged exposure to the sun or by acne.
Vitamins
Aloe vera coats the skin with a protective layer that contains hydrating and anti-inflammatory properties, helps soothe itching or discomfort, and prevents transepidermal water loss. The gel of this plant contains bioactive compounds that have large amounts of vitamins A, B, C, D, and E, as well as minerals such as magnesium, potassium, and zinc.
Some characteristics of Aloe vera:
Relieves inflammation and regenerates the tissues
Natural antiseptic
Helps heal wounds
Soothes the skin
Improves circulation
Cleans pores
Smoothens the face
Apt for all skin types
Hydrates
Natural astringent
Avena Aloe Sávila Regenerating Lotion & Avena Aloe Sávila Regenerating Cream
Nowadays, it's easy to come by some of the skincare benefits of Aloe vera without having to actually extract the gel from the plant ourselves, thanks to products like Aloe Sávila Regenerating Lotion and Aloe Sávila Regenerating Cream (both by Avena), which prevent irritation and provide powerful moisture and nourishment with the regenerative properties of its Aloe vera.
Due to their oil-free, fast-absorbing formulas, both products are ideal for all skin types, but especially for dry skin, since they're extra hydrating, in addition to being highly effective at treating the skin post-shave or after being exposed to the sun.
References